Greta Thunberg started what since has become one of the most popular movements in history. In August 2018 she started to protest against global warming in front of the Stockholm Riksdagshuset, the Swedish parliament. 
Since then, she and many more young people around the globe take part in the Fridays for Future movement, protesting every Friday.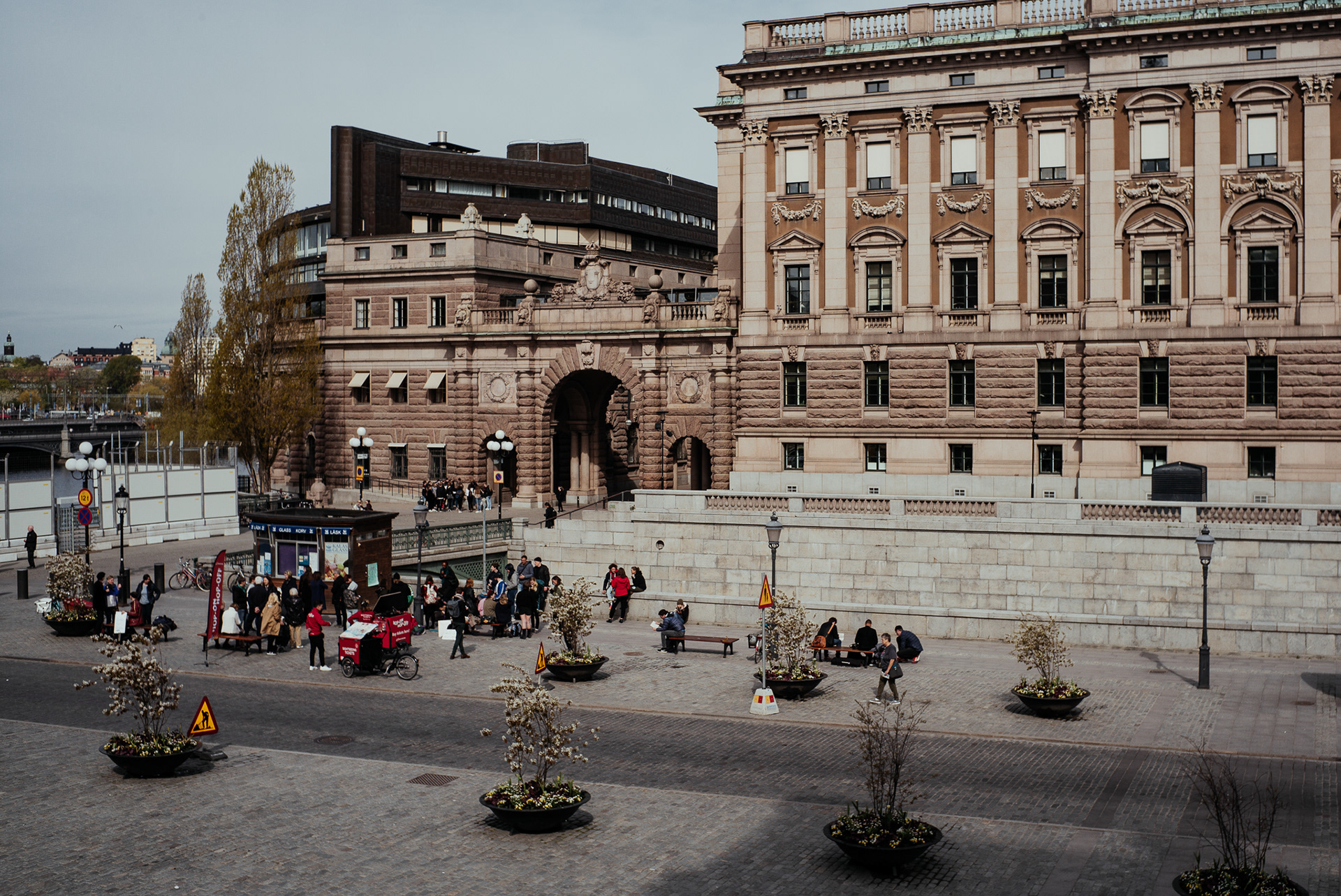 Usually between 8 and 9 am, Greta and her supporters arrive and set up their camp, next to a little kiosk on Mynttorget. 
The core team counts about twenty people. Though, throughout the day, it is not uncommon for four hundred or more young people to show up and join the protest for a while.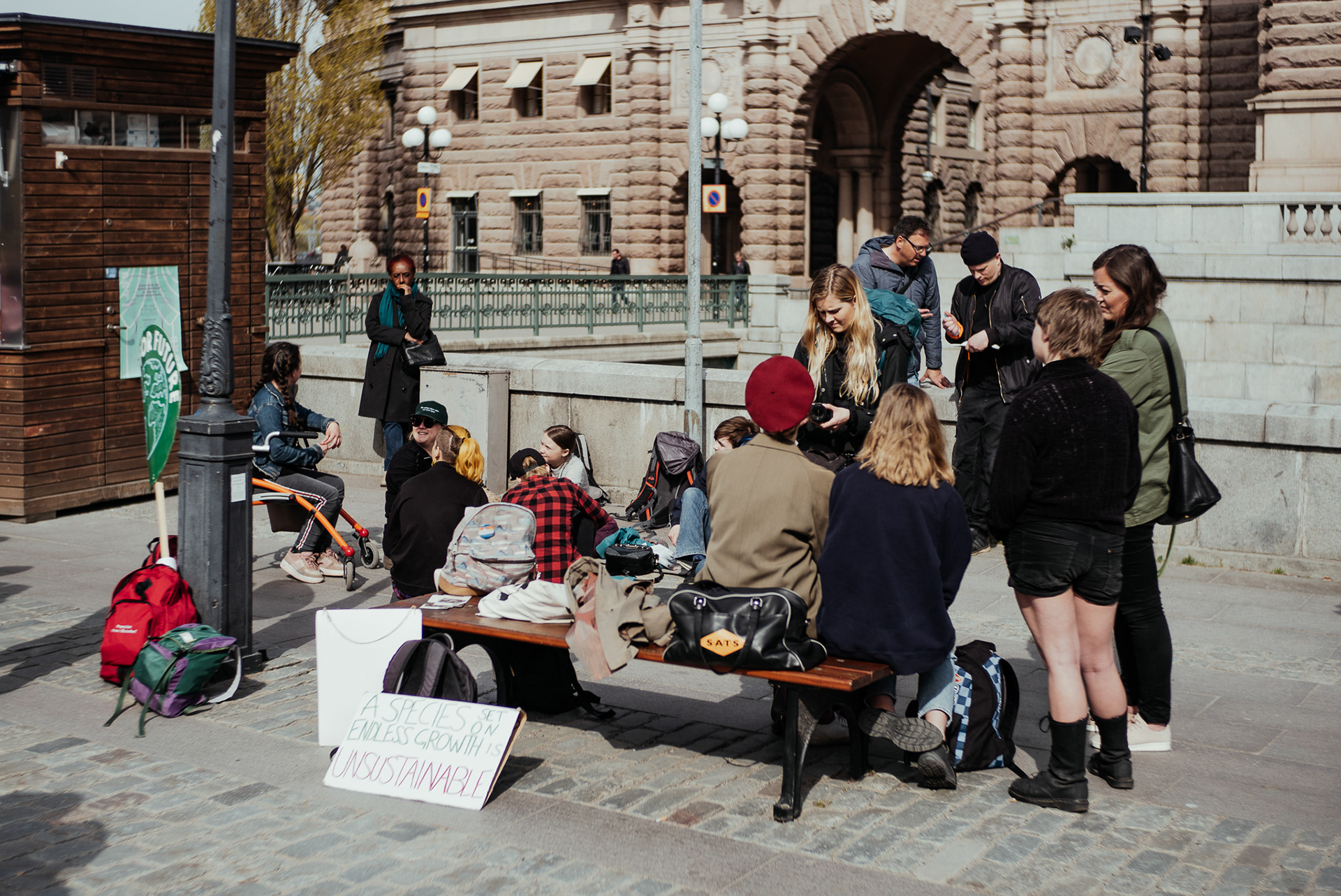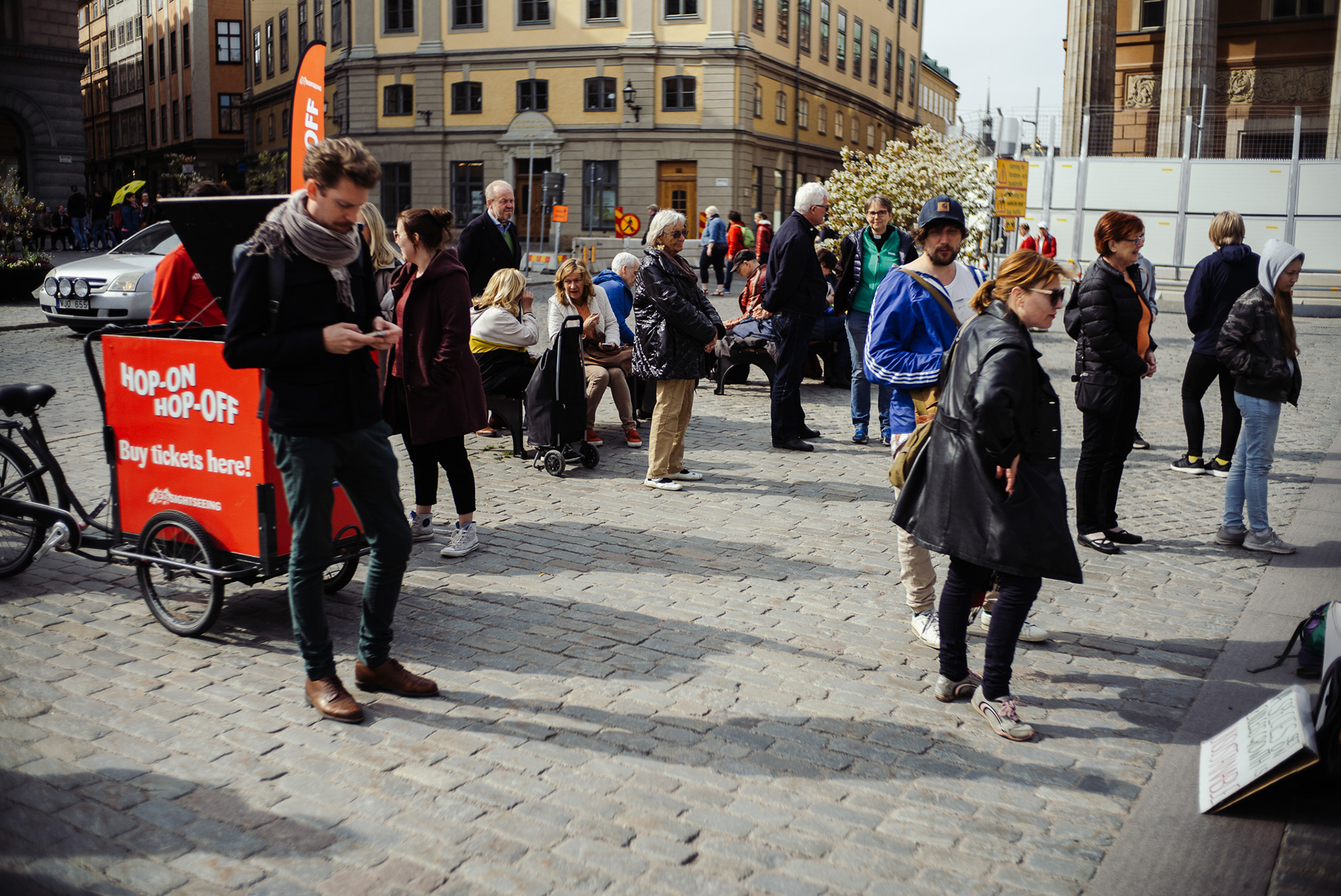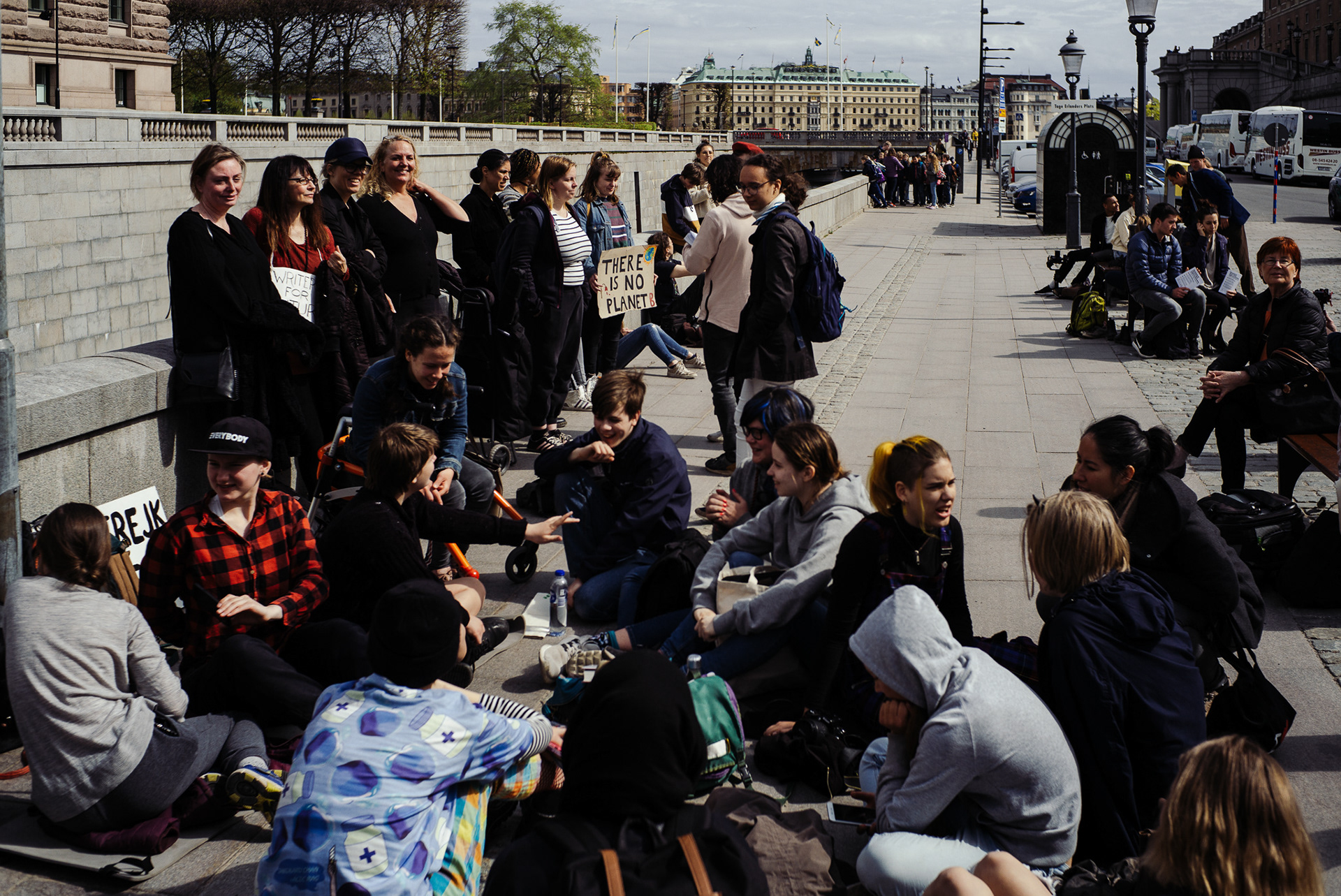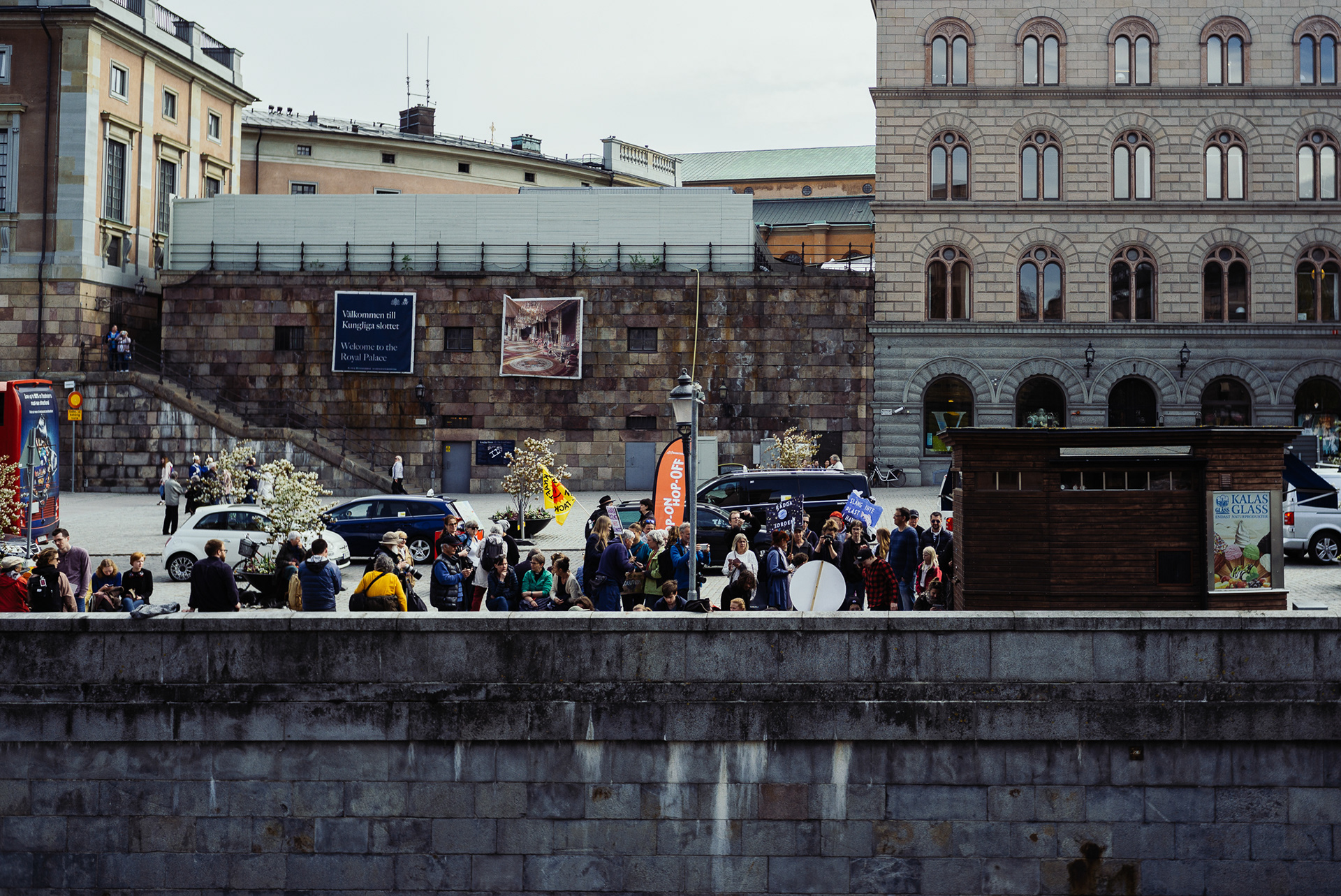 In addition to school kids and students, also many adults join the protest, showing their support by adapting the name of the movement.
A father comes to Mynttorget every Friday, not just because he cares about the future of his own children. But because he wants to motivate other men to care about the future of our planet. "Caring has nothing to do with weakness, although many men seem to interpret it this way", he said.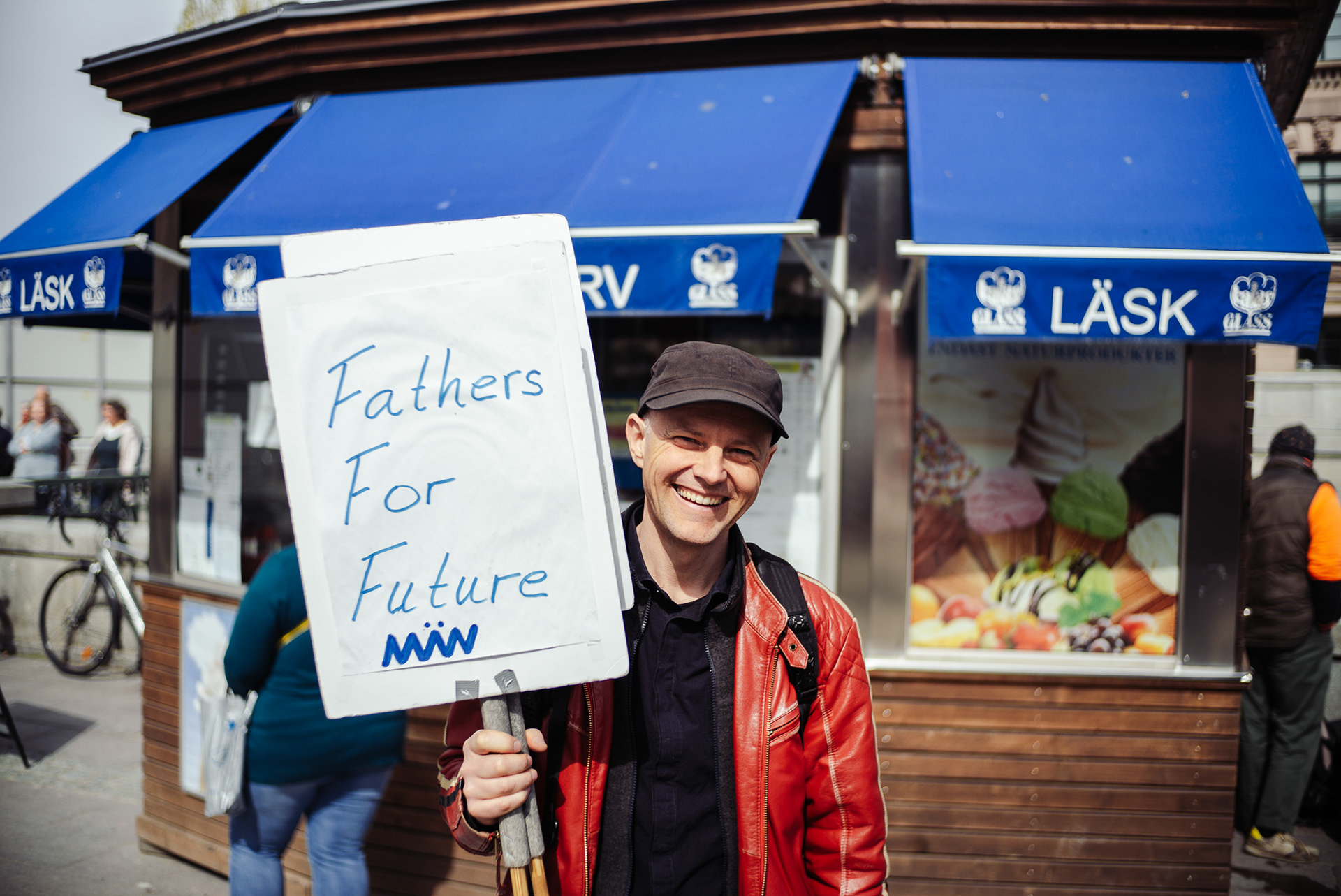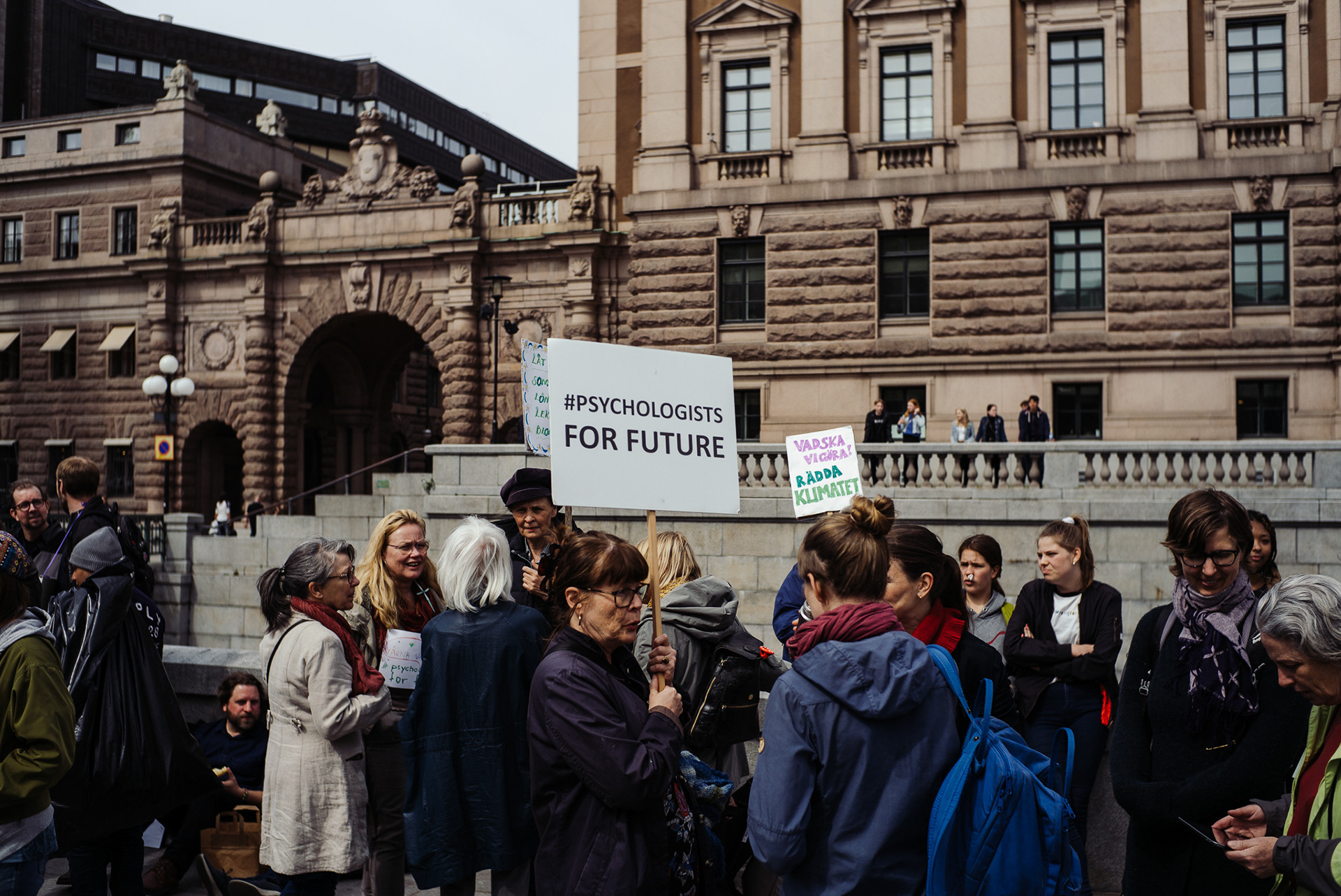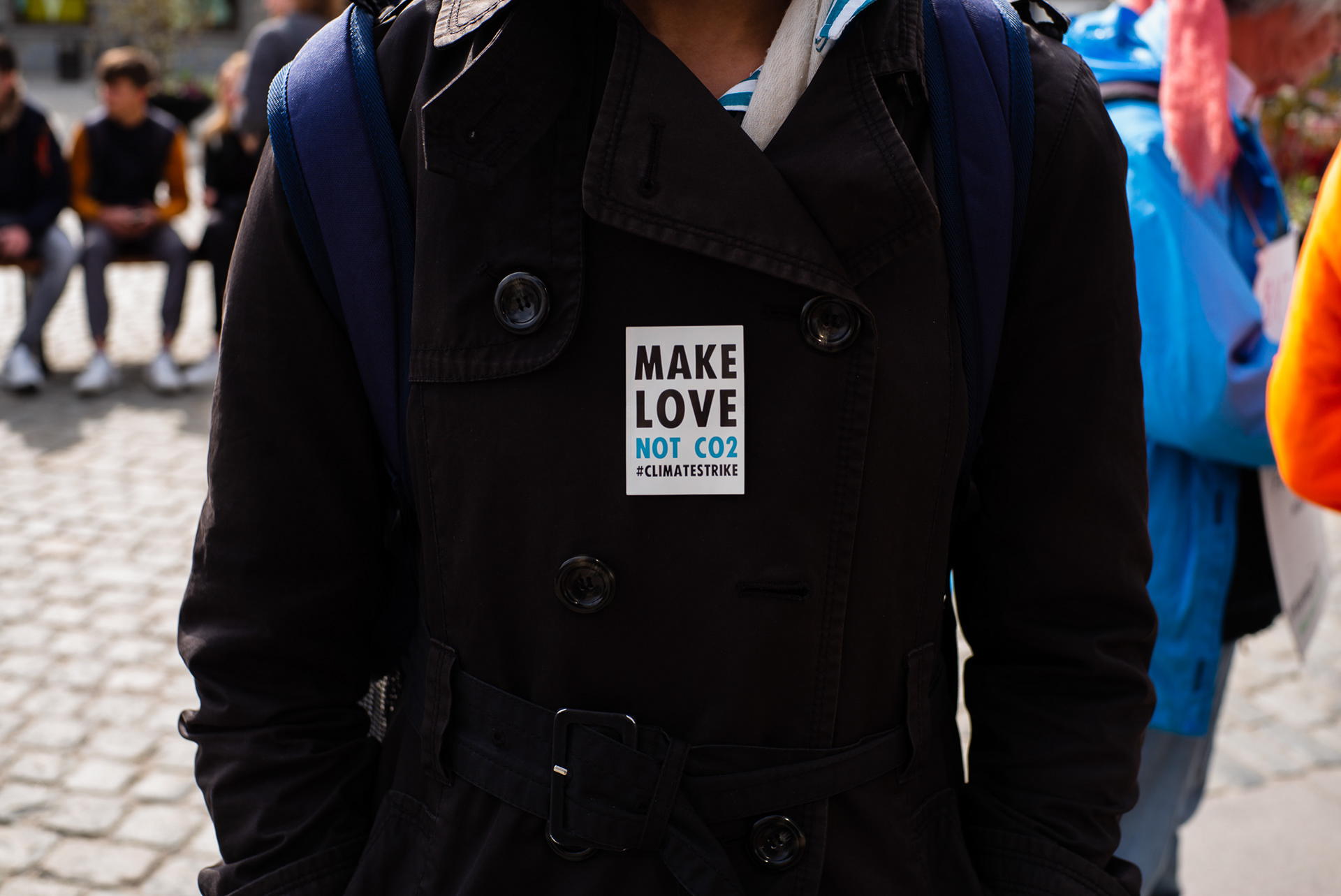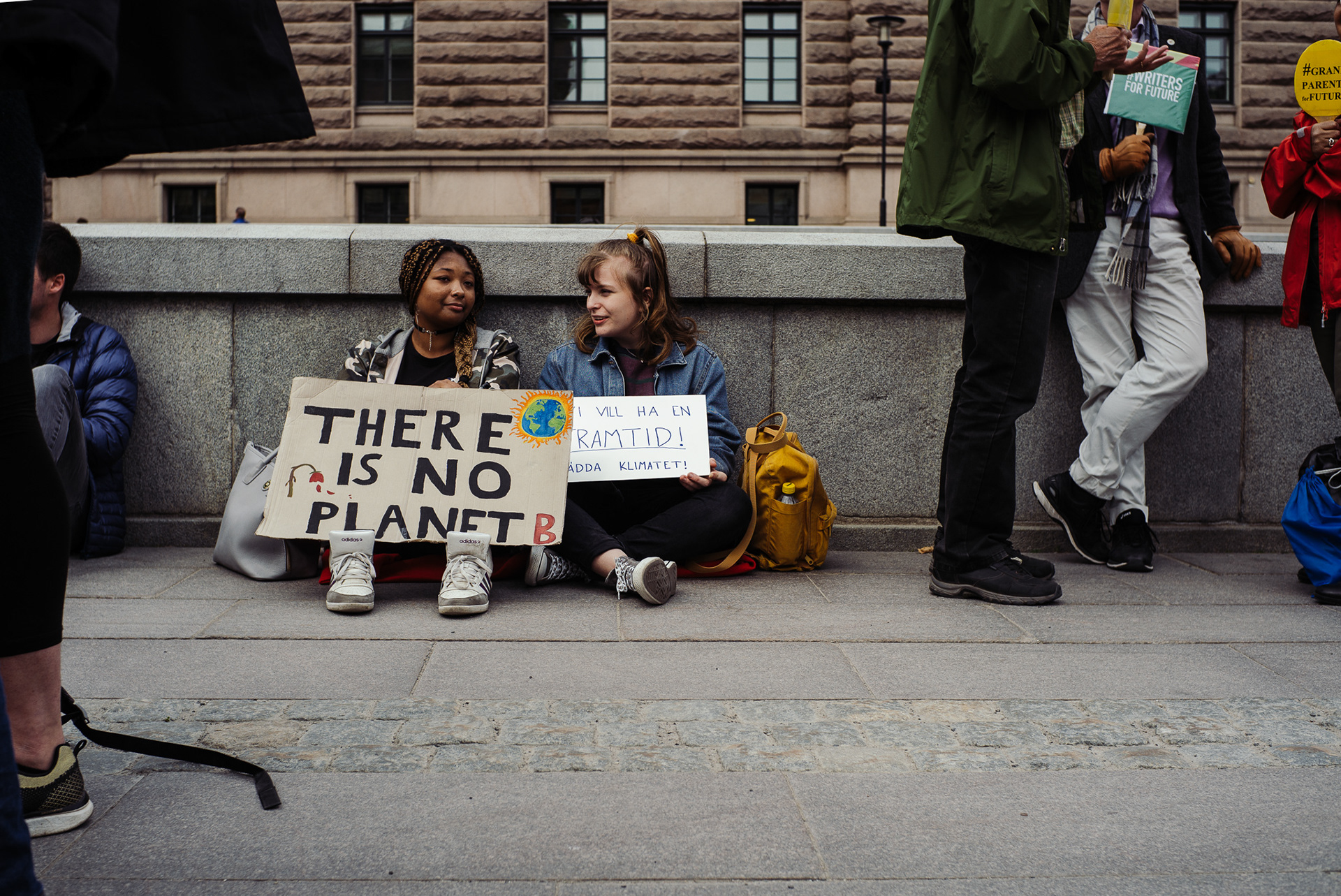 Even though a lot of the people show their honest support, some don't seem to understand that the protest is about way more than a young woman skipping school.
A huge amount of selfie-hunters and paparazzi-like souvenier-shooters come to the square to see Greta. They approach her, pretending to care about global warming. Though, many simply want a selfie or a snapshot of "the face of the movement".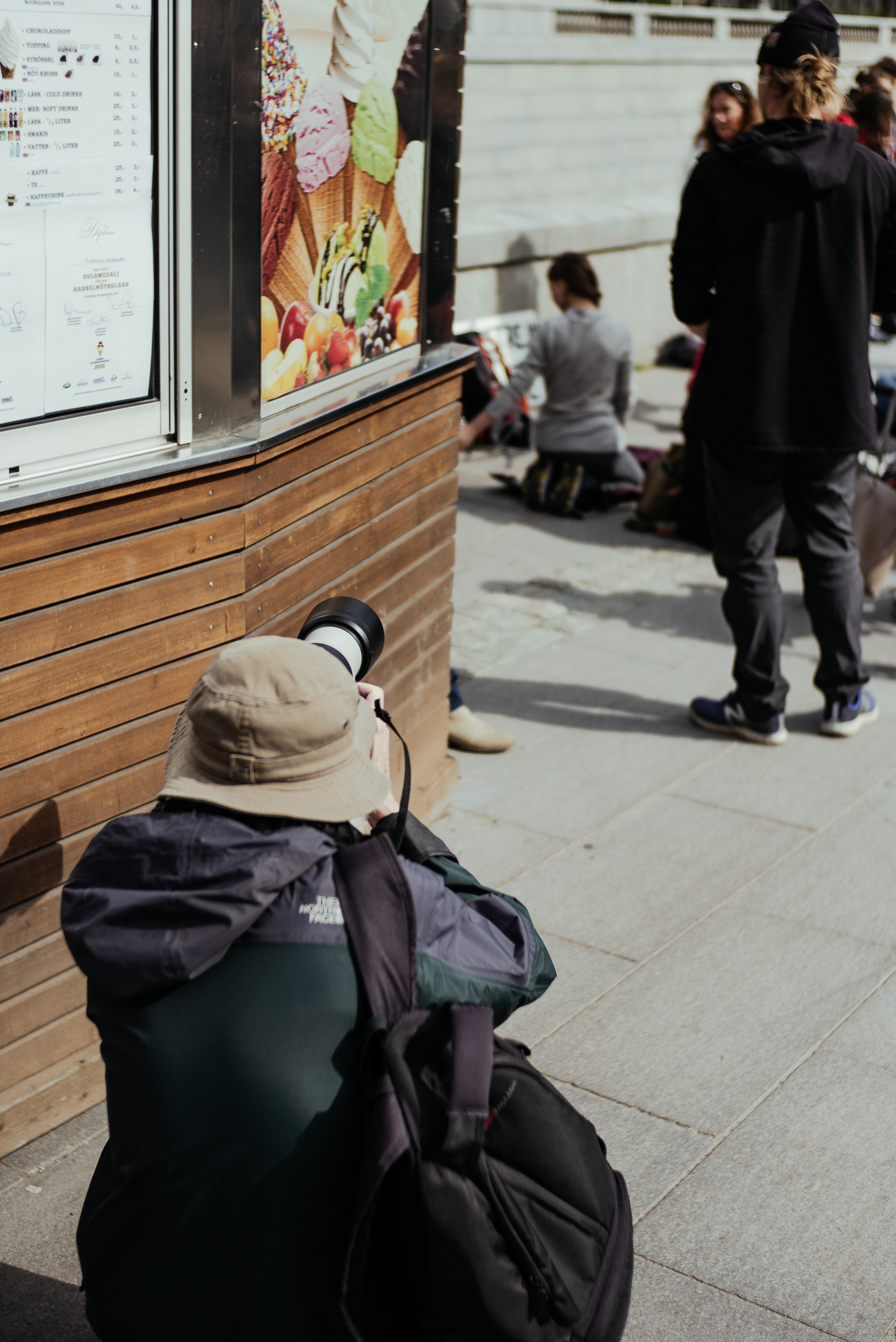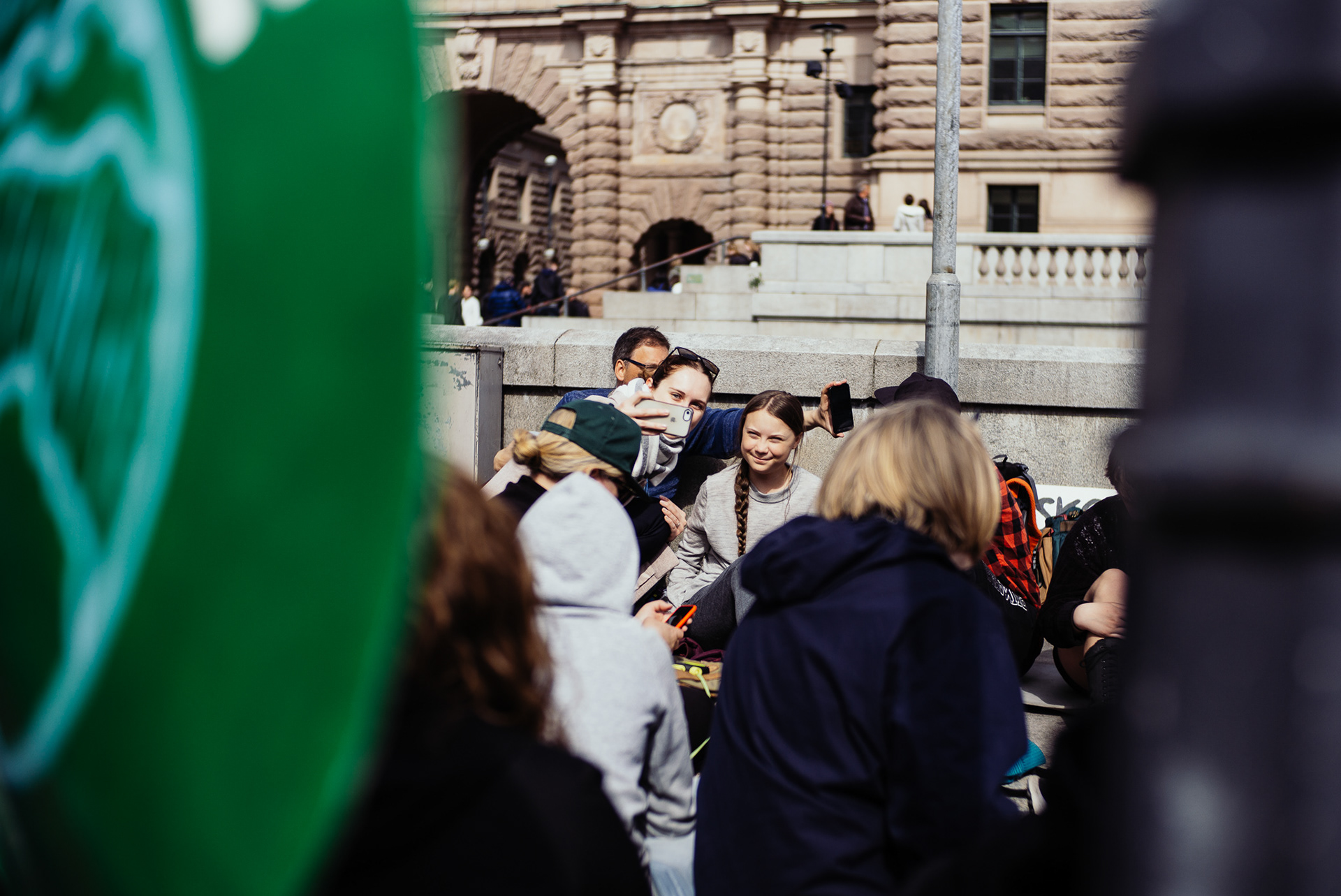 And yet, there still is another layer to it. Ever since Greta started the movement there has been - and still is - an undeniable, but unintended focus of attention on Greta. When the pressure gets to intense, her friends form a circle around her, shielding her so she can rest for a minute or two.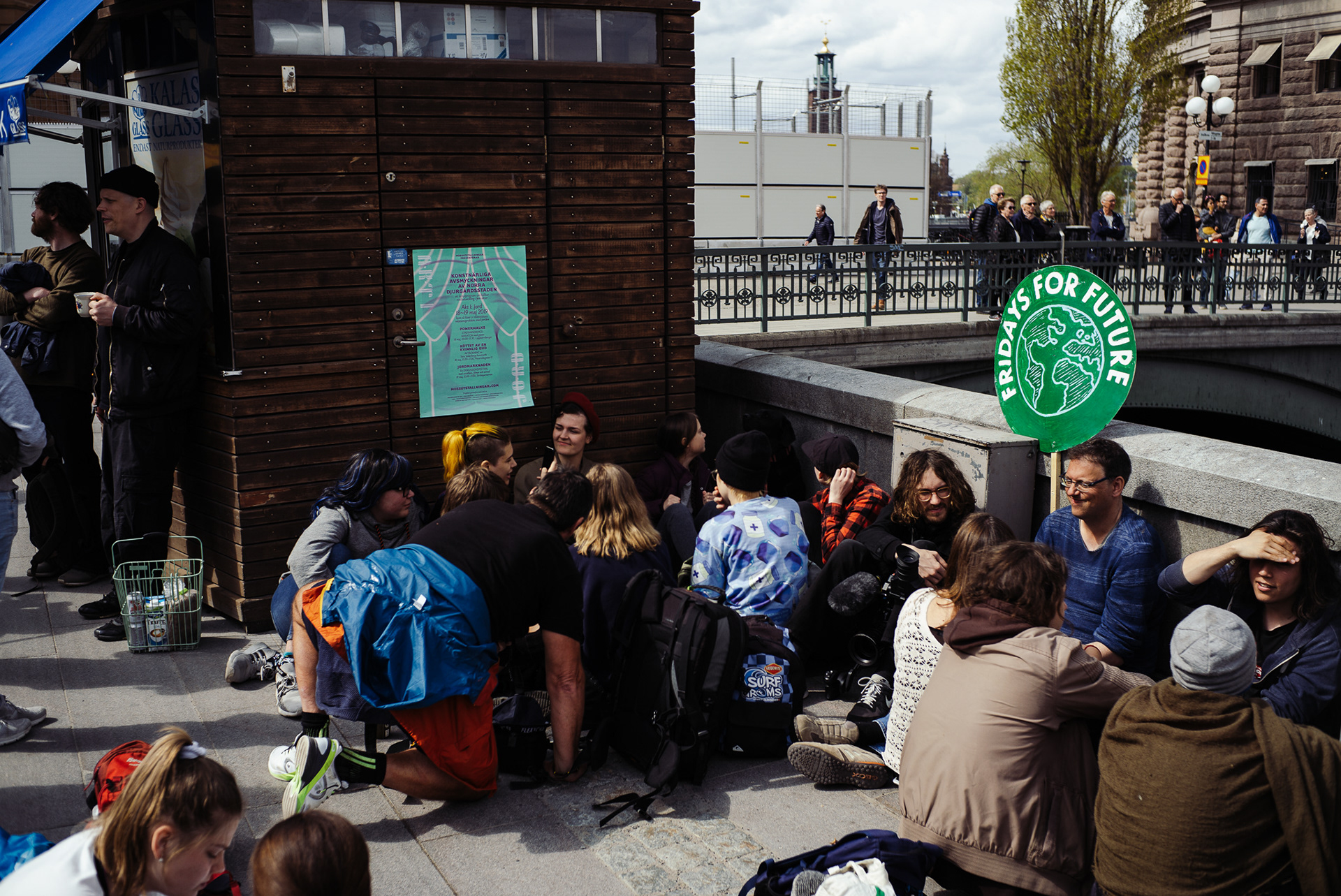 When it became a little quieter, I got closer to the group, engaging in a conversation. After all they seemed pretty open-minded. Soon, I decided to join them for a while because I just didn't want to echo the paparazzis. I wanted to show my personal support.
"Only a handful of people, who are not directly involved in the protest, take the time to speak with us", said Ell.
The eighteen-year-old woman started joining the movement in early 2019. 
"Even most of the politicians-in-charge ignore us", she continued, showing me a list of the ones who came by.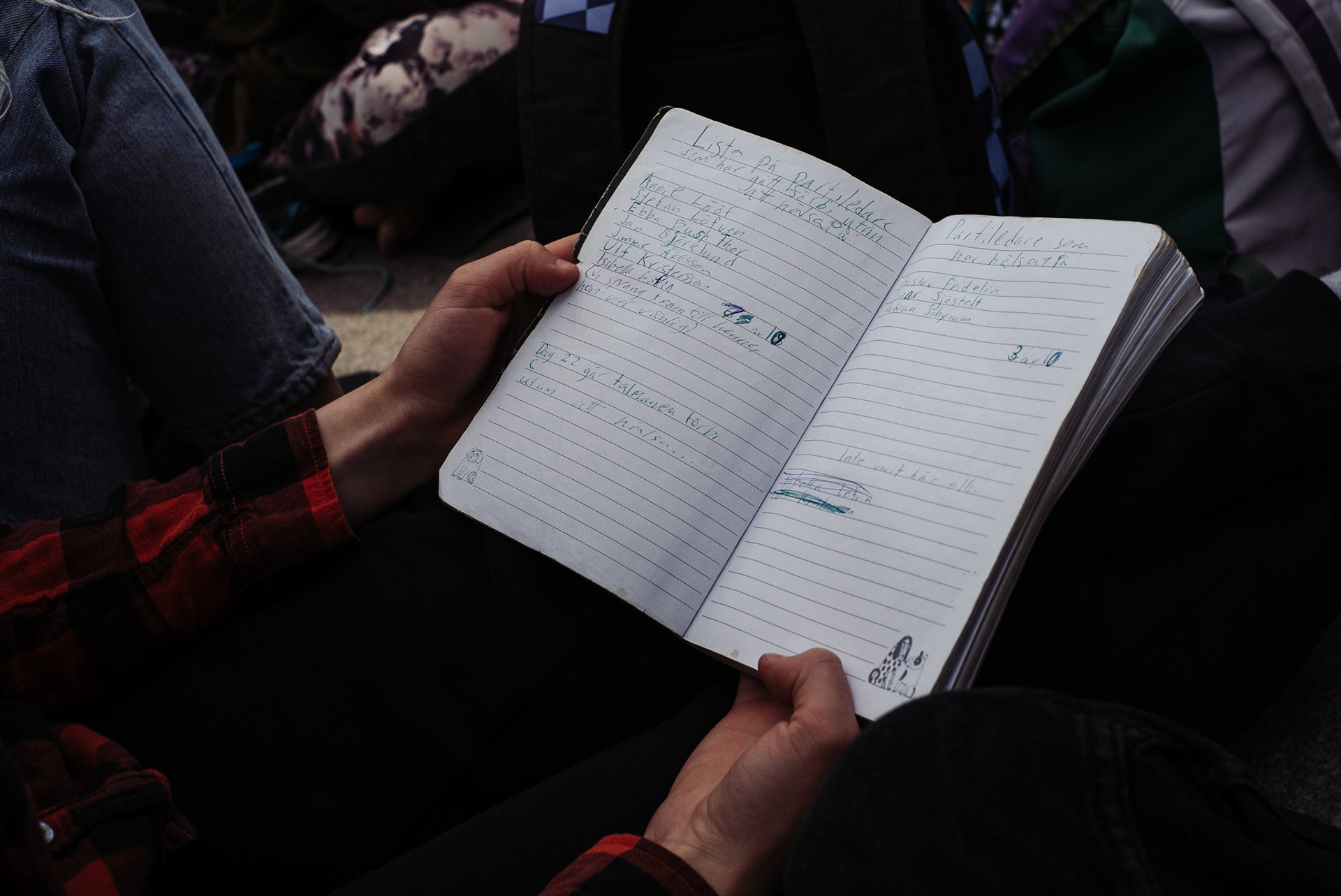 Although the cause that unites them every Friday is very dramatic and alarming, the atmosphere is fairly positive throughout the day.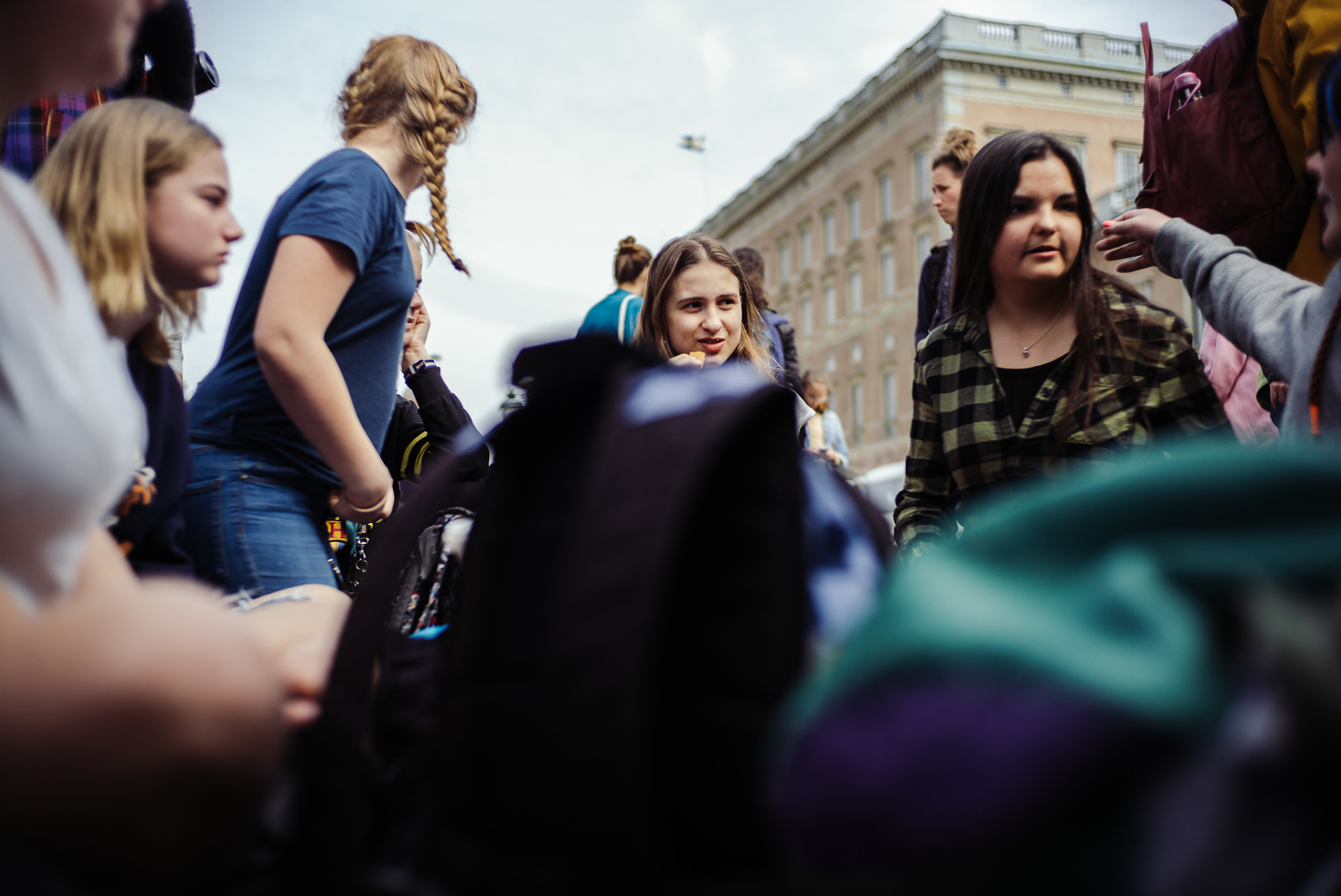 We spoke about our dreams in a "best case scenario" we all want to believe in, knowing that we might dream about a future, that might not even exist.
But there is still time to act. The upcoming European elections have to be a turning point in climate politics.
That is why Greta, Ell and all the other brave young people I met organized a special protest on global climate strike on May 24. They want to increase the pressure on those who are in charge. On those who are able to act.
"I want you to panic", Greta once said in her speech at the World Economic Forum in Davos.
And frankly, we should.
All images made with Leica M240 and Voigtländer Nokton Classic 1.4 MC.